Colin Dwyer BIO-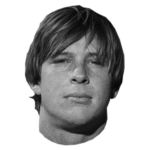 Born and Raised in Pacifica California, son of big-wave mainstay Steve Dwyer, Colin has won a number of local contests. He has been making his name in the big-wave surfing arena in a big way.  He proved his worth by catching some HUGE bombs during the storied November '10 swell at Mavericks and has been a committed presence at the break since then.
A big day at Mavericks looks just fine to him, and he's been surfing the place since he was 15. Dwyer is the latest in a long line of big-wave surfers from Pacifica, including Dick Keating, Shawn Rhodes, Matt Ambrose, Jim Kibblewhite, Rod Walsha and his dad.
Partnering up with Travis Payne, another great young surfer from the area, he's been charging Mavericks with regularity in recent winters, breaking through with a standout performance during that heralded November '10 swell.
ACHIEVEMENTS:
Won in all three divisions in Nor Cal Surf Shop's famous Uncle Dick's Surf Contest.
He has won three National Scholastic Surfing Association (NSSA) Northwest Opens, as well as a number of competitions in Santa Cruz.
He has traveled to surf — Hawaii, El Salvador, Baja California, New Zealand, Mainland Mexico and Indonesia. He was also invited to compete in last year's Mavericks Invitational. Collin was the event's youngest competitor.
---
Comments