GRANT 'TWIGGY' BAKER BIO-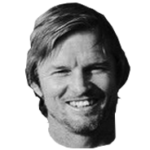 Shaggy-haired big-wave surfer from South Africa; winner of the 2006 and 2014 Maverick's Surf Contest and the 2008 Red Bull Big Wave Africa; 2014 Big Wave World Tour Champion; regular on the Billabong XXL Awards podium throughout the 2000s.
Baker was born (1973) in Durban, started surfing at age 13, and by the late 1990s the slight (5'11", 154 pounds) regular footer was quietly challenging heavy water breaks all over South Africa. Currently 13 on BWWT rankings, he has gained quite a few titles in his career.
ACHIEVEMENTS 
WSL Champion 2016, 2017
2014 Mavericks Invitational, Winner
2014 – Billabong XXL (Global Big Wave Awards) Surfline Best Overall Performance
2013 Punta Galea Challenge, Winner
2013/2014 – ASP Big Wave World Tour Champion
2010 – Billabong XXL Ride of the Year
2-TIME WINNER of the Body Glove Mavericks Invitational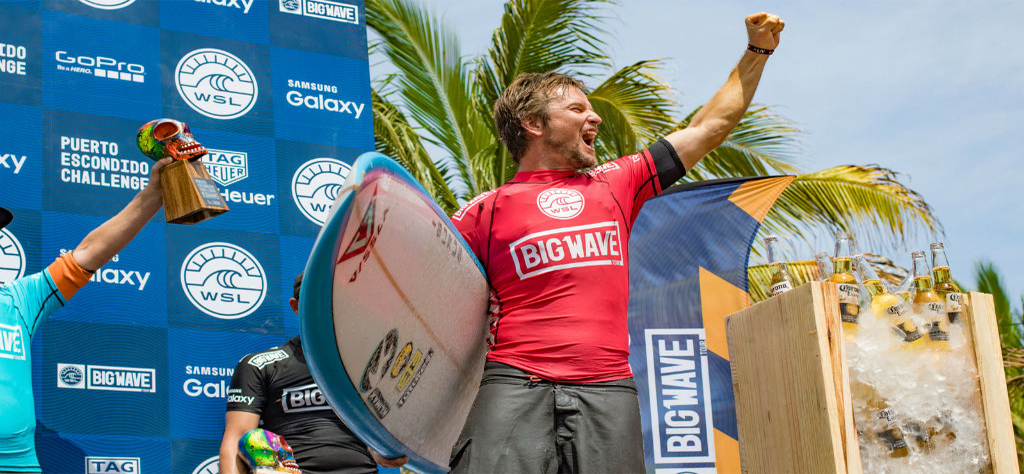 ---
Comments