Keala Kennelly BIO-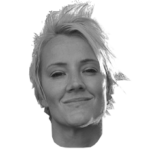 Kennelly turned professional at the age of 17 and soon began surfing in the World Qualifying Series (WQS). After finishing 2nd in the world on the WQS Tour in 1997, she was accepted to the World Championship Tour.  Keala Kennelly quickly began earning victories at some of the tour's biggest events.
Kennelly began a string of successful visits to Teahupoo, Tahiti in 1998 when she won the Gotcha Black Pearl Women's Pro. She would go on to win 3 more times in Teahupoo in 2000, 2002, and 2003.
Her various top finishes won Kennelly the year's coveted Triple Crown. Kennelly maintained a spot in the top 10 of the ASP rankings through 2007. With numerous top finishes and groundbreaking female performances. This included a 2nd-place finish at the Billabong Pro Maui, a team gold medal at the 2007 Summer X Games, and a record-setting ride in 2005 as the first ever woman to tow in at Teahupoo.
After leaving the World Championship Tour in 2007 to pursue acting, Kennelly returned to surfing as a professional freesurfer. She continued to make history for female surfing when she won the first women's big wave contest at the Nelscott Big Wave Classic in 2010.  An event that opened the door for more female big wave surfing competitions in the future.
Kennelly had a tow-in at Puerto Escondido that is considered to be arguably the best barrel by a female to date.
In 2011, Kennlly chased one of the biggest swells to ever hit Teahupoo. During that infamous 'Code Red' swell, she displayed the best barrel riding by a female at Teahupoo. While riding in a memorial heat for Andy Irons during the Billabong Pro Men's WCT, Kennelly suffered a massive facial injury.  After getting barreled, she was pushed down to Teahupoo's notoriously shallow reef and received a severe gash to the side of her face.
Photo above by: Ben Thouard 
ACHIEVEMENTS:
2016 Keala Kennelly made history once again by becoming the first female ever invited to the prestigious Eddie Aikua Big Wave Event
2016 won the (Pure Scot Barrel of the Year Award) at the XXL Big Wave Awards for getting barreled at Teahupoo, Tahiti.
2014 Billabong XXL Womens Performance Award.
2013 Inducted into the Surfing Walk of Fame as the Woman of the Year.
2011 and 2013 Billabong XXL Girls Performance Award.
2002 Female Surfer of the Year by ESPN.
---
Comments