KOHL CHRISTENSEN BIO-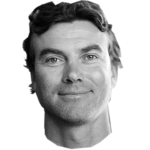 Growing up on the East Side of Oahu, Kohl Christensen is not your typical professional surfer. A contractor by trade, but a big-wave surfer by heart, the majority of his days are spent either installing solar panels or working on his organic farm where he grows everything from tangerines to avocados. Oh, and Kohl occasionally breaks up the monotony by paddling into some of the biggest waves on the planet.
ACHIEVEMENTS 
2014 BWT Rank 13
2014 BWT Avg Heat Score 18.52
2013 Nelscott Reef Big Wave World Tour paddle event, Lincoln City, Oregon. Kohl got 2rd place.
Runner up in the 2011 Big Wave World Tour
Fourth in the 2011 Quiksilver Ceremonial Punta de Lobos Big Wave Invitational, Pichilemu, Chile
Nominee for Surfline's Performance of the Year, 2010/11
Second overall in the Nelscott Reef Big Wave World Tour, 2010/2011 season
First in the 2010 Nelscott Reef Big Wave World Tour paddle event, Lincoln City, Oregon
2008-2017 Eddie Aikau Invitee— Surfed in the 2008/9 Quiksilver In Memory of Eddie Aikau Big Wave Invitational and has been invited back every season since
First in the 1998 Quiksilver Ceremonial Punta de Lobos Big Wave Invitational, Pichilemu, Chile
---
Comments