JAMILAH STAR BIO-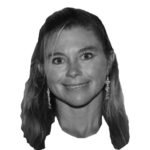 Jamilah is one of the most decorated female big wave surfers in the world. She has been surfing since she got her first surfboard at 5 years old. She can always be found in the ocean doing what she loves the most.
ACHIEVEMENTS 
1) First Woman to win A World Record at Waimea Bay:
"Biggest Paddle in Wave in History" 27.5 Feet Hawaiian Wave face over 50ft
2) First Woman to Win the Billabong XXL for surfing Waimea Bay and Mavericks
3) First Woman to Win 2 XXL Championships" Overall Performance" For Surfing Jaws, Mavericks, Waimea Bay
National Geographic Awards
"Top 12 Adventure in World Titled "Soul Surfer" Breaking into the Boys Club.
"Most Extreme Photo" Waimea Bay close out Set over 60 ft. face.
"Five Chargers in World" For Surfing: Waimea Bay, Mavericks, Sun Set Jaws
Mavericks!!
"Biggest Wave Ever Paddle In to By a Women" 24 Ft Hawaiian"
2016 Titians of Mavericks Competitor "Woman's FINAL"
Titled from Mavericks a) Identified Mavericks Charger
Most Accoladed Big Wave Rider in History
First Woman to receive an Office invitation from the Mavericks Contest
Police Department
A) "Outstanding Life Guard Award" b) "Exceptional Citizen Award"
Additional Sport Awards
3 Time Jujitsu International Champion, First Woman Collegiate Wrestler in Ca
Pipe Line 2016 Women's Contest: "Duke Aloha Spirit Award"
Puerto Escondido Tube Riding Championships Central Surf 2nd Place
Sponsors: God, My Family, Jeff Bushman, Femalesurfer.com, Kenalu Cabral, Mavericks surf shop and North Shore Chamber of Commerce!!
---
Comments